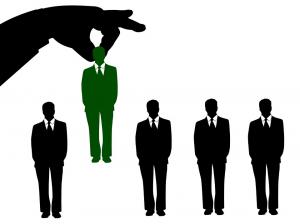 Contractor billings at UK companies rose sharply in the month of August 2017, marking the highest demand for such staff recorded since April 2015, according to the latest data from the Recruitment and Employment Confederation (REC).
The latest IHS Markit/REC Report on Jobs, published earlier this week, draws on survey data provided by recruitment consultancies to give a picture of the current employment landscape in the country.
Temporary worker placements rose markedly, the report reads, to match July's rate of growth, which was the highest recorded for almost 30 months.
Similar increases were seen in the permanent job market, too, though growth has eased somewhat on July's recent record.
On the other hand, the availability of contracting and temporary staff fell to a year-low figure, matching concerns from the job market regarded post-Brexit uncertainty and the impact of the IR35 tax legislation.
Demand for public sector staff – those for whom IR35 could represent a real loss of earnings – did increase steeply, the report's authors write, but by a less significant proportion than demand for permanent workers.
Contractor pay also grew on levels recorded in the previous month, with the pace of change on par with figures recorded in 2016, while permanent starting salaries also grew for the fourth month running.
Sector-wise, temporary staff were most in demand in the blue-collar sector, engineering industry and for nursing, medical and care roles. All job categories registered "sharp rates of growth".
REC's chief executive, Kevin Green, says that businesses are beginning to be concerned about the sustainability of the contractor job market.